Who We Are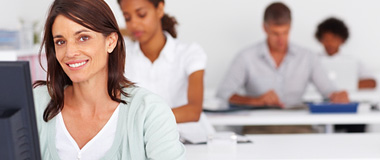 Point of Contact Group is a unique training and development firm that will change the way you communicate with customers and each other. We teach people how to handle their very worst situations - and how to create great outcomes in any situation!
Our unique skills-based approach has taught over 25,000 people a brand new way to communicate, from the Fortune 500 to the Ivy League. Founded by a bestselling author, former customer service executive and practicing therapist with a track record of "turning around" customer contact operations, our programs will change your morale, turnover, customer satisfaction ... and your bottom line.
Read More
What's New?
Did you know that, in addition to being a public speaker and trainer, Point of Contact Group founder Rich Gallagher...

The Customer Service Survival Kit, the latest book by Point of Contact Group founder Rich Gallagher, launched on March 27...

The national launch for Rich Gallagher's new book The Customer Service Survival Kit: What to Say to Defuse Even the Worst...
All News
Client Testimonials
"A wide chasm separates those who avoid difficult conversations and those who can handle them. Rich Gallagher draws on years of experience and research to give simple, effective steps to get from "here" to "there."...
Phil Verghis
, CEO, The Verghis Group
"(Point of Contact Group founder) Rich Gallagher is a customer service rock star!"...
Prof. Susan Stafford
, Chair Hotel & Restaurant Management, SUNY TC3
"Your work has literally transformed how we at Colgate University have been working with parents, students, and others–and now some of our staff who were struggling have become stars."...
Dr. Adam Weinberg
, Former Dean of the College, Colgate University
Good communications doesn't mean being nicer, smarter, or stronger. It just means learning new skills that most people need to be taught. Join our free mailing list and keep learning!