Who We Are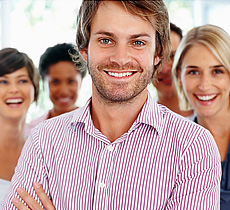 We change the way people communicate. With customers. With employees. With each other. With a unique, evidence-based training approach that consistently delivers results. We teach people how to handle their very worst situations, using the same skills that hostage negotiators, psychotherapists, and crisis intervention teams use – and how to shine in *any* customer or workplace situation.
Our client list includes many of the world's top service leaders and educational institutions. Over 25,000 people worldwide have gained a competitive advantage from our intensive training programs. And our bestselling books, including two national #1 customer service bestsellers and a top 10 career skills title, have fundamentally changed the dialogue about how we communicate in the workplace.
Do you want to start seeing dramatic, measurable changes in customer satisfaction levels, morale, turnover, and profitability? Contact us today and let us transform your workplace.
Discover our programs
Why Choose Us
Skills training, not smile training
Our unique training programs are based on evidence-based principles of strength-based communication. They really work.
A broad range of programs
How to handle any customer situation. Motivating your employees to perform well. Having difficult workplace conversations. Teambuilding and leadership. Our programs, based on nationally-published books and literature, address any interpersonal situation in the workplace.
Customized to your needs
Our live programs always have exercises, role-playing scenarios and examples customized to the situations you and your team face..
Our Publications
Our History
Point of Contact Group launches as R.S. Gallagher and Associates, publishes first major text on managing software customer contact operations.