The Customer Service Survival Kit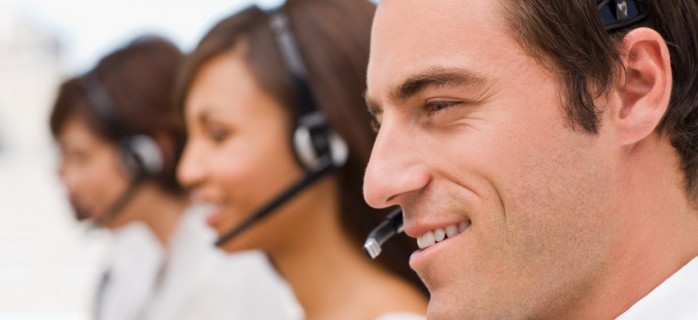 Excellent customer service is much more than having a "good attitude" – it is a set of professional skills that you can learn, and practice, that benefit your career and your personal life. Using extensive role-playing and team exercises, our flagship customer skills program teaches you how to become supremely confident in any customer situation, using the same proven skills that hostage negotiators, psychotherapists and law enforcement professionals use in their worst situations.
Workshop leader Rich Gallagher is a noted author, speaker, and former customer service executive with a track record of dramatically "turning around" the performance of customer contact operations. Bring your toughest customer problems to this interactive session, available in half-day or full-day formats, and leave with customer skills that will last you a lifetime!
Course objectives:
• Dramatically improve your interpersonal skills with customers
• Have shorter, easier customer transactions
• Know how to defuse and de-escalate any customer situation
• Learn how to work better with less stress.
Outline:
Module 1: Basic communication skills
How to make people feel good in the first 30 seconds of a conversation
How to banish criticism – by "leaning into" it with gusto!
The "ladder of acknowledgement" that makes everyone feel listened to
How to painlessly deliver bad news
Module 2: Defusing difficult customer situations
How to keep arrogant, entitled customers from intimidating you
Trigger phrases to never say
How to never say "no" to people – in any situation
Defusing angry people with the skill of a bomb squad
Module 3: Productivity skills for customer transactions
Understanding and managing different customer personalities
Dealing with common time-wasters:
-The talk-a-holic
-The timid customer
-The untrained person
-The never-satisfied
Module 4: Team role-playing exercises
The course closes with several challenging team exercises to coach and reinforce specific skills, and a review of action items to take back to the workplace.
Available as a keynote, breakout session, or workshop