Meet Rich Gallagher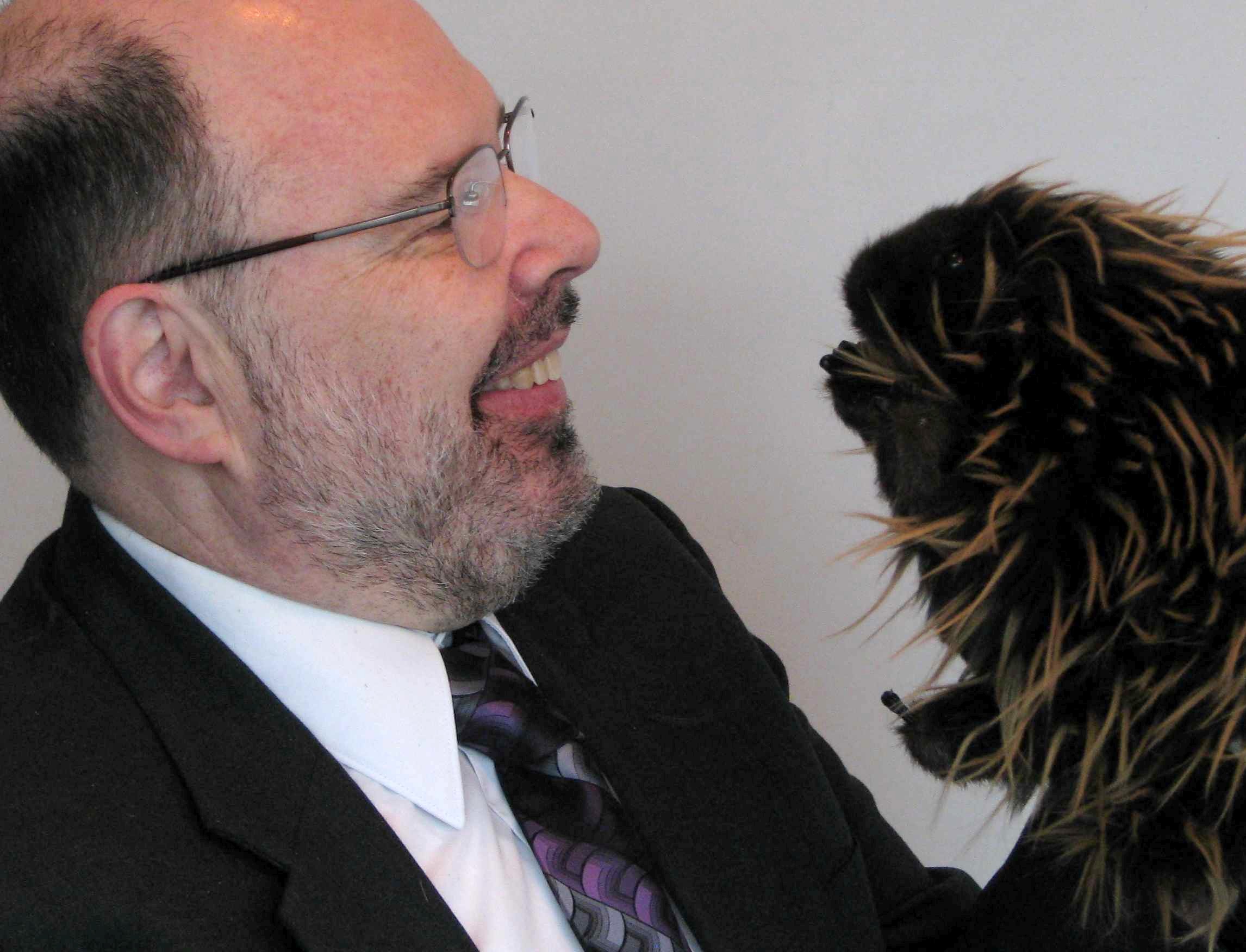 • Author of nine nationally-published books, including two #1 customer service bestsellers
• Finalist for 2008 800-CEO-READ Business Book of the Year
• Four-time Amazon.com top 50 communications skills author
• Contributing blogger for NYT bestselling author Carol Roth's Business Unplugged blog, #1 customer service bestseller WhosYourGladys.com, and many others
As a college student, when Rich was one of Cornell University's first dual majors in engineering and psychology, people joked that he would grow up to build bridges that would talk people out of jumping off of them. Instead, he grew up to become one of the world's leading experts in workplace communications skills.
Shown with his friend the porcupine, Rich specializes in the mechanics of what to say in your most difficult customer and workplace situations. His books include two national #1 customer service bestsellers, The Customer Service Survival Kit and 2008 Business Book of the Year finalist What to Say to a Porcupine, as well as top 10 career skills book How to Tell Anyone Anything. His body of work includes numerous books and articles in media channels worldwide, four book club selections, and foreign editions in eight languages. He is a member of the National Speakers Association who speaks 40-50 times a year nationwide, as well as a practicing psychotherapist.
Prior to becoming an author and speaker, Rich had a long tenure as a customer support manager and executive. As director of customer support for a West Coast software startup, he helped lead its growth to become a major NASDAQ firm, and later led another 24×7 call center operation to near-perfect customer satisfaction and near-zero turnover. Since starting his own training and development firm in the mid-1990s, he has been featured in Dale Carnegie training, CNN.com, BusinessWeek, CIO Magazine, the New York Post, the China Post, morning drive radio, and numerous other media outlets worldwide.
Rich has personally trained over 25,000 people and counting – and beyond that, you may have even been taught his content and not even realized it! As the author of the American Management Association's successful Communication Bootcamp Program, the developer of numerous in-house corporate programs, and an author whose books have been used everywhere from major airlines to restaurant chains, he has been part of the national dialogue on communications skills well into the 21st century.